Jobs and Economy
Born and raised in North Carolina surrounded by a family logging company, Deanna understands the energy, long hours, and commitment it takes to build a successful small business.
She also knows that a changing marketplace and government regulations and mandates can be significant challenges for any small business – family-owned or not.
The North Carolina tax code is over 600 pages long, and many citizens spend thousands of hours and dollars trying to comply with all of the rules. Deanna will fight to remove burdensome regulations so that businesses will be encouraged to expand and hire more employees. It is her goal to put more money and, therefore, power in taxpayers' pockets to take care of current needs and save for future expenses.
Education
Deanna is proud to be a beneficiary of the North Carolina public education system. She is also the daughter of a public school teacher and has seen first-hand the time and effort educators dedicate to reviewing papers and reports after long workdays and family dinners. Many hard-working individuals strive to afford opportunities for students to achieve their full potential and Deanna is committed to making sure the focus of education continues to be on the best outcome for the children.
Class size, competitive teacher pay, or curriculum decisions, it all comes down to listening and effectively addressing the concerns of parents, teachers and school officials at the local level. Empowering local ownership is key to building an educated workforce.
Thoughtfully spending our tax dollars on education must be a priority to chart a path to attracting more businesses, creating more jobs, and growing the state's economy. As a NC State Senator, Deanna will spend more time in the classroom, communicate with families in the district regarding their preferences and concerns, and focus on providing accessible and affordable learning opportunities for young people after high school. While larger universities and four-year colleges may not be for everyone, community colleges and vocational and technical schools can help many achieve their goals.
Constitutional Liberties
Upholding the Constitution and its We the People charge will be at the heart of Deanna's service in the NC Senate. She will fiercely protect the rights and freedom of law-abiding citizens, challenging those who ignore the First Amendment by targeting churches and organizations because of their faith and opposing gun laws that restrict our Second Amendment rights.
Taking the oath of office is a great privilege and serious responsibility for any elected official. When left unchecked, federal government can and has already overstepped its constitutional authority. Deanna will be dedicated to protecting our states' rights, limiting the scope and size of federal government's impact on our state.
Sanctity of Life
Recognizing that God is the giver of all life, it is crucial that we protect the precious lives of the unborn from the moment of conception. Mothers with unplanned pregnancies need to know that there is hope, and there are a variety of valuable, pro-life services available to them.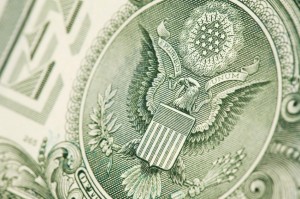 Fiscal Responsibility
Though the North Carolina General Assembly has eliminated $2.75 billion of debt in recent years, our state budget still struggles with billions of unfunded liabilities. More must be done to prevent future generations from being overwhelmed with more crushing debt.
There must be meaningful action to ensure timely balanced budgets and higher accountability of government agencies and administrators who spend your tax dollars. Underlying problems with Social Security, Medicare and Medicaid should also be addressed.
Deanna will work to build a brighter future by paying down the debt and focusing on opportunities to grow the economy. These positive steps will take time, but she is dedicated to putting in the hours and effort needed to make it a reality.
Veterans and Military Families
As sister to a 15-year Navy Aviation Ordnance Chief, Deanna takes great pride in the men and women serving in our military. Those soldiers, sailors, airmen, Coast Guardsmen, and Marines--and their families--continue to sacrifice so much for our freedom, both overseas and here at home. We can never say thank you enough.
That's why keeping our promises to veterans is important. Healthcare, employment opportunities, housing, and education options should be available and readily accessible. Veteran's benefits should be distributed in a timely and efficient fashion. Deanna will be a strong advocate for veterans and military families in the 45th District.
Agriculture and Environment
One of the 45th District's greatest treasures is the land--from the Blue Ridge Mountains to the rolling green countryside and farmlands, our area provides an incredibly special, unique way of life. This provides tremendous opportunities for tourism and small business development that keep our community attractive and growing.
Deanna believes good stewardship of our natural resources carefully balanced with strong economic growth will help ensure future generations can enjoy the beauty and vitality of our area.